About Us
The online world is a confusing network digital marketing and social media. AskAnny's mission is to help entrepreneurs grow their business' visibility online by developing marketing strategies that deliver measurable results. We believe your digital storefront is the gateway that opens your business to a wider audience.
We can help you.
We have experience
WE BRING YOU HUNDREDS
OF POTENTIAL CLIENTS
We work with any budget
We market your product
or service
MAKE THE
Right

CHOICE

JUMP IN NOW AND BOOST YOUR BUSINESS!
We bring success
to your business
Learn more
Mon - Fri 8:00am - 6:00pm (PT)

Connect with pre-qualified customers

Rely on an experienced and knowledgeable team
We have experience
We work with any budget
We hold the right tools
We bring you hundreds of additional clients
reviews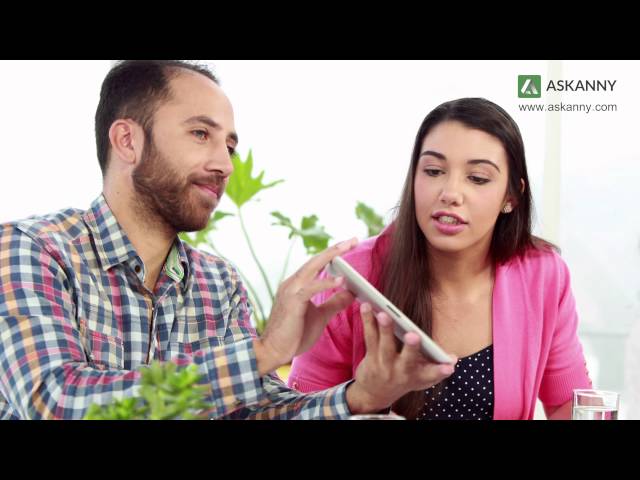 67% More website visitors
"The team at AskAnny is not only professional but they realize the requirements as well as burdens small businesses carry. They are super helpful and totally willing to work with your specific budget!"
SAMANTHA CLARK
Hair Salon Owner
"At first my husband and I were very hesitant to begin doing anything online. For years, we've been in business just advertising in printed versions of the media but the team at AskAnny completely changed our minds. We've had so much success we never even knew about previously! Thank you guys!"
Barbara Meister
Cafe Owner
"The internet is honestly so important as far as current time business advertising. AskAnny's team walked me through every step, were extremely helpful and even took time to show me some of their tricks so I would know personally what to do online. Trust me, you should take their advice!"
Brendon Leer
Online Store Owner
YOUR CHANCE IN NOW!JUMP IN NOW AND BOOST YOUR BUSINESS!
Work process
Our services
Brand
Design
Product
Innovation
Project
Management
Optimization
Marketing
Campaigns
Consulting
Inte-
gration
Content
Development
Website Creation
A well designed website is the very foundation of a successful business.
Social Media
Social media is the new and improved form of free press, making it absolutely essential to have as a business.
Direct Mailing
Don't just stop at online advertisement! Get your personalized advertisements to any address you prefer.
Virtual Assistant Services
Our friendly and proficient associates are ready to assist you and answer your call 24/7.
Reputation Management
We ensure that any review written about your business is a positive one. A happy client is a happy business, no matter what.
Local Search Placement
Some of the best businesses are listed at the top of all search engines, we can get you there.
Email Marketing
Email is one of the highest and most effective ways to gain additional customers. We offer many options.
Lead Generation and Telemarketing
We help you find the exact clients you need and teach you the process in which we find them.
431Social Media Pages Updated
Our portfolio
Prestige California builders
customer
per day
clicks
per day
search
engine per day

City Nails
customer
per day
clicks
per day
search
engine per day

Repokar
customer
per day
clicks
per day
search
engine per day

Website www.repokar.com
Amazing Coffee
customer
per day
clicks
per day
search
engine per day

Scan your business to find out your rank amongst the rest
Recommended plans
Creation Help
Marketing
SEO
Recreation and customization of website, social media pages, business cards, flyers, logos, etc based on SEO (local search placement) requirements. Weekly/Biweekly updates of social media pages.
Small business intermediate
Creation Help
Marketing
SEO
Reputation Management
Email Marketing
Includes Beginner package + Review and complete control of business reputation on the web. Creation of email templates to send out to prospective clients. Optimization of business as far as placement in search results.
Creation Help
Marketing
SEO
Reputation Management
Email Marketing
Direct Mailing
Lead Generation/Telemarketing
Includes Beginner and Intermediate package + Creation of personalized flyers as well as generation of prospective client lead lists.
Need help?
LET'S WORK TOGETHER
Start now
On your personalized budget!
Faq
How does the entire Ask Anny process work?

Once you input your business information our systems scan your entire web presence - we gather each and any of your websites, social media accounts, search engine pages and all of this information is combined into a report for us to analyze. Once our team analyzes exactly what your web footprint looks like in comparison to the competition, we form an analytical report. This report includes your current web status, the recommendations we have to improve it overall and what that would look like as far as price according to your specific budget.

What are the fees?

Analytical reports and proposals created based on your business information are completely free. Our fees are then created afterwards based on your business's budget and what exactly we offer throughout our proposal plans.

Is this website user friendly?

Absolutely. This site is definitely User Friendly. Furthermore, support is available 24/7 and we follow up on member requests thoroughly

What types of services do you offer?

Website Creation, Social Media Optimization, Reputation Management, Email Marketing, Local Search Placement, Search Engine Optimization, Virtual Assistant Services, Direct Mailing, Design/Print/Mail and many more - it all depends on your business's specific needs.

What types of social media outlets do you work with?

Facebook, Twitter, Tumblr, Pinterest, YouTube, Google+, Flickr and more...we create, customize and optimize your social media profiles, making sure they express your business and drive your specific campaign

What do low scores mean necessarily?

Low scores acquired after your business information is scanned can mean that your business simply does not have a large enough footprint online. This can mean anything from social media not updated, a low amount of likes on Facebook or even just a low number of website visitors. This is where our teams come in to completely update and revamp everything for you to get not only those score numbers higher but additional clients into your business.
How do I register my own business to see where it places amongst fellow competition online?

Simply enter your information into any of our form field sections and click "Scan Your Business Now" to get started!

What if I want to think about my decision and then choose a package at a later time?

Once your report is finalized you are given the option to input your email address. Once your email address is typed in and confirmed, we send you the entire report as a copy in your email to have for future reference. No login information needed!
I input my business information but I get an error message "We need more time to generate the report"

Sometimes our systems can't exactly pinpoint every business - this is where a hands-on approach works best. Just give us a quick call 1(800)908-6782 or email info@askanny.com and one of our representatives will create a personalized report for you.

I filled out my email information but did not receive anything

Sometimes our reports end up in the junk portion of email servers. Should it not be in your junk inbox, give us a quick call 1(800)908-6782 or email info@askanny.com and we'll send a copy to you right away!

I have a question that is not mentioned in any of these options

Our customer support representatives are available 24/7 for any question you may have. Feel free to call as 1(800)908-6782 for an immediate question or even email @info@askanny.com. Please give us at least a 24h window for a response.
24h
We offer support for our customers
Mon - Fri 8:00am - 6:00pm (PT)
Meet our team
Anny
(Project Coordinator and SEO specialist)